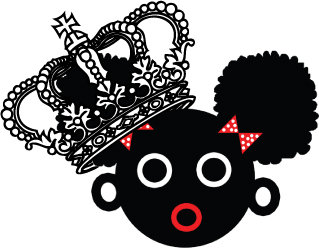 Fashion designer Montgomery is relaunching her brand. Her fashion forward work received the Vidal Sassoon Award for Style in 1995 and the Absolute Vodka Style Award in 1999.
Her ring-a-ding spin on style has been photographed the world over with a Japanese cult following that encompasses all generations. Sixty year old grandmothers share their collectables with their four year old granddaughters.
Montgomery's stylish store once called Harlem home but the aggressive gentrification placed the artist in a situation that almost found her, and her collections, homeless.
The voluminous inspiration found in that store is best summed up by style legend Andre Leon Talley: "What's great about Montgomery is that it is exactly what it is: a specialty dress shop in the old-fashioned sense. Go there for a full-skirted Dorothy Dandridge dinner dress -- hello Halle Berry? with a Schiaparelli-pink Salvador Dali lipstick print."
2014: Walking pass the Studio Museum of Harlem a collection of one-of-a-kind Collage jewelry (sold in the museum store) caught myNewYorkeye and that's how this creative exchange began.
She's one of three Harlem designers that have generously offered to style me for my Hollywood/Oscar/ESSENCE 7th annual Black Women in Hollywood Luncheon and celebrity one on one interview adventure.
myNewYorkeye: What should we call you?
Montgomery: My name Montgomery Harris but I like to go by Montgomery.
web-link montgomeryboutique.com
myNewYorkeye: So that would make your FaceBook just Montgomery.
Montgomery: Correct and my occupation is designer.
myNewYorkeye: I understand that a generous percentage of your sales, inside the Studio Museum of Harlem goes to that organization? True and if so, why?
Montgomery: True. It's part of an organization that I feel is amazing. It allows me to give back to the community of Harlem were I grew up. The same applies when those pieces are purchased on-line.
myNewYorkeye: Your favorite creations?
Montgomery: My favorite creations is Jolinda, the family group of which baby girl, is a third generation and the Toad Skin print collection.
myNewYorkeye: I'm working on a book called "failure?" which is a collection of real life stories about people who "failed" until they "didn't," asking the question what is "failure?"
So, you know the question.
Montgomery: Failure (to me) was closing my business in Harlem and almost becoming homeless. To follow my dream of being a designer, artist, I sacrificed...everything. And now....
I'll answer that for Montgomery since the emotion stirred in her like a cyclone,rendering her temporarily speechless.
And now comes a phenomenal-Montgomery-reinvention.
Follow my Hollywood road trip @lapacazome